Provision Projection Blind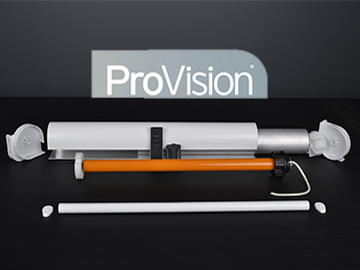 Provision projection blind system is one of the brands of Günpay roller blind systems Ltd, whom is one of the the largest roller blind and projection blind manufacturer in Turkey.

Any size according to the needs of the customers of motorized, manual, frame, tripod, projection screen manufacturing company to be mounted to a ceiling and the floor, 2500 m2 production area. Anatolian side central Office and with european side showroom, Günpay managed to become a respected brand with in its industry.

Not only needs of office presentations, home-cinemas, indoor-outdoor advertising , theaters, conference rooms and cinema halls , bu also especially for the needs of all customers, high quality and affordable products are produced.