EcoVision Projection Screen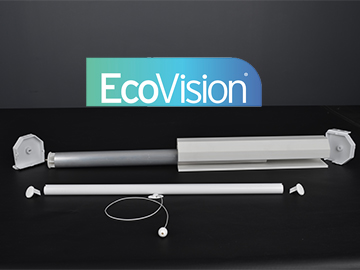 EcoVision Manual Projection Screen has TSE certificate and it has PRO, functionality and ease of use in production quality with its functionality, quality and reasonable prices it offers to its customers.
With manual locking system, the curtain can be stopped at the desired height.
The EcoVision Manual Projection Screen can be mounted on a wall or ceiling.
Fabric Properties
It has black projection screen fabric on it's back .It causes slightly loss of image compared to the fabrics used in ProVision models
Resistant to moisture.
The blind fabric used in EcoVision models is unlike the equivalent Chinese products which are widely used in the market;
Does not emit bad odors,
As the usage time increases, no yellowing-discolouring!
It can also be cleaned with a mild soapy cloth.
Casing Features
Specially produced cases for projection screens are made of PVC and presented to our customers in matte WHITE color.
Recommended Uses
- Fairs
- All Educational Institutions
- Offices in need of presentation
---
ProVision Projection Screen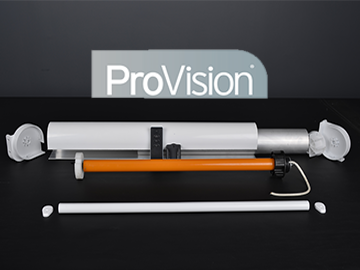 Provision Projection Screen Systems is a brand of Turkey's largest manufacturer of blinds and projection screens Günpay Roller Blind '.
According to the needs of customers of any size motorized, manual, framed, tripod, ceiling and floor mounted production of the projection screen production,with the 2500 m2 area of the production area,Anatolian Central Office and European Showroom become a respected brand in the industry of our country.
Office presentation, home-cinema, indoor-outdoor advertising, theaters, conference halls and cinema halls, in particular; manufactures high quality and affordable products for all needs of its customers.