As the technology evolves, more and more light-transmissive glasses with low energy loss are being used in architecture; Industrial branches that produce sun protection systems for increasing efficiency and energy savings have been focused on blinds and sunshades for transparent shading which do not hinder the outside landscape and as a result Sun Screen blinds have started to be produced. It is a product preferred by the architect as the only and definitive solution for energy efficiency.

Luxsol Sun Screen Blinds are often used in workplaces as roller blinds. The blind fabric is usually pvc coated on fine-mesh woven glass fiber. Even when turned off, it allows entry of daylight depending on the transmittance feature. This helps to provide energy and heat savings thanks to its ability to filter daylight.

One of the most important reasons for choosing Luxsol for workplaces is the reflection of computer screens due to the light entering. As Sun Screen blinds eliminate this reflection, it increases the productivity of the employees and helps to ensure maximum benefit from daylight.

Sun Screen Roller Blinds are preferred by architects and decorators in almost all countries of the world, providing optimum protection from the sun, reducing the load of air conditioning and similar systems, increasing the energy savings, preventing heat loss and increasing the efficiency of the employees. and integrated curtain systems that can be easily applied to fronts.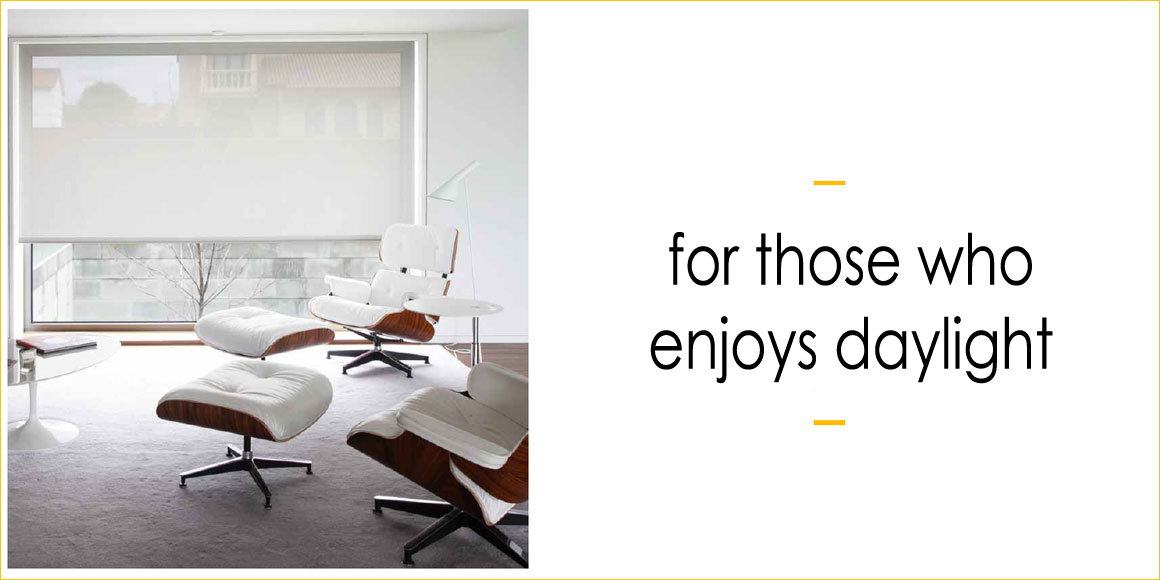 SunScreen Roller Blinds range from side canals to cover glass gaps, skirt profiles and other accessories that vary depending on where they are needed. This integrated system is able to offer a wide range of solutions that can be easily applied to all desired locations and respond to needs.