Vertisol Blind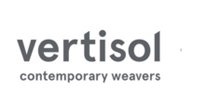 From a psychological and physiological point of view, using curtains in the window is important for the body and mind to continue working properly. Appropriate lighting is indispensable, as it should be aesthetically high quality. People do not perform well in environments that are too hot or too cold, not well ventilated or that do not fit visually with external appearance.

In Turkey we are the authorized distributor of brand Vertisol fabrics fabric series is a screen designed to enhance comfort and well-being at home and at work. The fabrics provide clean air circulation and cool and clean air in the enclosed area. Glass fiber free; uses non-toxic, deodorizing materials.

Vertisol fabrics are widely used in modern and contemporary buildings as decorative and functional curtains. It meets all curtain needs in corporate projects with all quality certificates that are safe and eco-friendly and have almost all known international certificates.

We are the distributor and we export the products to 80 countries around the world with the products of "Vertsiol "company which is one of the leading companies of the sector and we use 1st class fabric brands at our products .Luxsol curtain systems can meet all your needs according to your project budget.